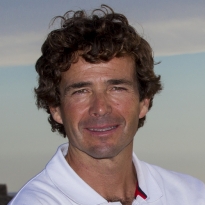 Roberto Bermúdez de Castro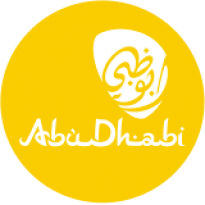 Abu Dhabi Ocean Racing
Trimmer and helmsman
Spain
5
Previous Volvo Ocean Races
2
America's Cup campaigns
Date of Birth:
March 1, 1970
In: La Coruña, Spain
Status: Married, three kids, Lola, Carlos and Pepa
Nickname: "Chuny"
Something about him that you don't know: The food Chuny misses most onboard are cheeses and olive oil from his home country.

He speaks: Spanish and English.

Who he is: He doesn't like being interviewed, but it's worth convincing him to talk – Chuny is one of the best sailors around. This will be his sixth participation, making him the Spanish sailor with the most appearances in the race. An industrial engineer by trade, he competed in the Olympics and the America's Cup and skippered Delta Lloyd in 2008-09. He took second with CAMPER in the last race.
What his skipper said: "Chuny's Volvo Ocean Race experience is remarkable. As well as being one of the most sought after professional sailors around, he's also a thoroughly nice guy and fits perfectly into our line-up."
What he said: "A call from a guy like Ian is a great opportunity to sail at a very high level and continue racing with these guys. It will be my sixth race and sure, I'm experienced – but I'm also getting older. And with age come good things and bad things. The experience is positive, you know which factors matter more. On the other hand, your body is changing and you have to work harder. I'm Abu Dhabi's oldest crewmember: it's a bad news for me but the good news is, we are a very young team!"

Previous Volvo Ocean Races:
2011-12, CAMPER with Emirates Team New Zealand
2008-09, Delta Lloyd, skipper
2005-06, Brasil 1
2001-02, Assa Abloy
1993-94, Galicia 93 Pescanova