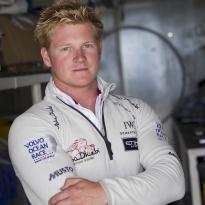 Alex Higby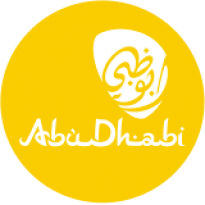 Abu Dhabi Ocean Racing
Reserve Under 30
United Kingdom
First Volvo Ocean Race
1
America's Cup campaign
Date of Birth:
September 26, 1985
From: Poole, England

Something about him that you don't know: Having worked as a member of the Shore Crew so far this campaign, Alex was told that he was required to sail Leg 4 on the morning of departures! Needless to say, he jumped at the chance.

He speaks: English.

Who he is: British sailmaker Alex Higby from Poole in Dorset has six years of experience working at North Sails in the UK and in New Zealand. An accomplished sailor in his own right Alex spent two years as a member of the UK Yacht Race Academy and last year worked for 34th America's Cup finallists Emirates Team New Zealand 2012/13. This is his first Volvo Ocean Race campaign.
What he said: "I got a call at 7am saying I was on stand-by. A few hours later, here I am - almost ready to go! I'm of course very excited to get the chance to sail in my first VOR leg and I will be giving it everything I have got."