Conny van Rietschoten
Conny van Rietschoten ushered in a whole new era of professionalism to the Whitbread/Volvo Ocean Race and to this day he is the only sailor to skipper two teams to victory.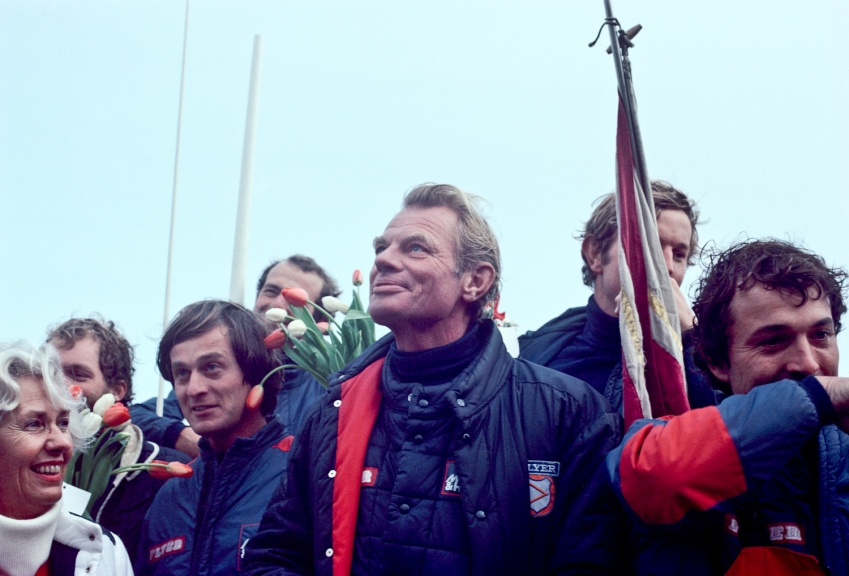 Born on March 23 in 1926, Van Rietschoten grew up in The Netherlands. A successful businessman, he was looking for a new challenge and found it in the second edition of the Whitbread.
He skippered Flyer I in 1977-78, holding off main rival Kings Legend to win the race on corrected time. He returned in 1981-82 and again won on overall time with Flyer II after a thrilling neck-and-neck battle with Kiwi adversaries Ceramco New Zealand.
His victory in the second of those two races was extraordinary for more than just his team's sailing brilliance.
During Leg 2, Van Rietschoten suffered a heart attack and fell unconscious, yet when he regained consciousness he insisted on keeping the matter secret, as at the time they were locked in a tight battle with the New Zealand boat Ceramco.
Van Rietschoten later explained: "The New Zealanders were breathing down our necks. If they had known I had a health problem, they would have pushed their boat even harder.
"We had to stay ahead and the less they knew about my condition, the better. When you die at sea, you are buried over the side. Perhaps those Ceramco boys might have spotted me drifting by and I was determined that that would be the only thing they would see or hear from Flyer on that matter!"
Grant Dalton, part of the crew on Flyer in 1981-82, said: "Nearly all of us can track our careers to Conny. We were all young, restless, most of us totally unproven and yet Conny took a chance on us. He allowed us to be ourselves, sometimes guiding us, sometimes coming down hard on us. He taught us how it was going to be done in the future and he introduced a professional business approach to offshore sailing. He was indeed a pioneer."
In 2011, 17 of Flyer's crew came from around the world to celebrate with their rivals on Kings Legend and Ceramco at the Legends Regatta in Alicante. Sadly, the great man was too ill to join them, but sent his best wishes.
He died in December 2013, aged 87, in Portugal, his legacy secure, having taken sailing to a new level, and inspired a whole generation of Dutch sailors, including Simeon Tienpont, skipper of Team AkzoNobel in the 2017-18 edition.